(Davao City) Congress-Introduced Increases for Davao Region in the FY 2020 General Appropriations Act were endorsed by the Regional Development Council (RDC) XI during the conduct of the RDC XI Executive Committee (ExCom) Special Session on 28 February 2020 at the NEDA-RDC Center, Davao City.
The special session was a venue for Davao Region Congresspersons and the RDC XI to review the specific budgetary items categorized as Congress-introduced Increases (CIIs) in the FY 2020 General Appropriations. Department of Budget and Management (DBM) National Budget Circular No. 578, or the "Guidelines on the Release of Funds for FY 2020" stipulates that an endorsement from the RDC is a requisite for the DBM to issue the Sub-Allotment Release Order (SARO) for these CIIs in FY 2020.
The intent of the aforecited provision is to ensure that programs, activities, and projects (PAPs) introduced by Congress representatives are aligned with the development thrusts and priorities set by the RDC for Davao Region. Further, the DBM's cash-based budgeting limits incurring contractual obligations and disbursing payments to programs and services rendered within the fiscal year, hence, government agencies and offices with CIIs under the FY 2020 GAA must urgently secure the appropriate RDC endorsement.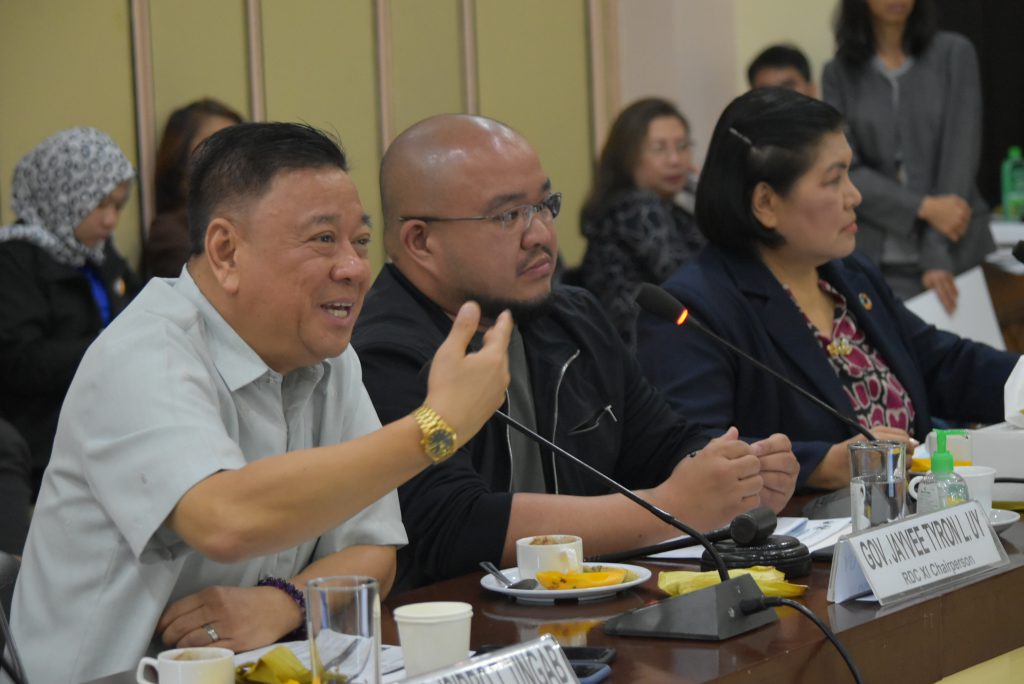 Four agencies (Dept. of Education XI, Dept. of Public Works and Highways XI, Dept. of Trade and Industry XI, and Philippine National Police Regional Office XI) submitted their CIIs for FY 2020. RDC XI endorsed PhP 36.26 Billion in CIIs from these four agencies. Other agencies were enjoined by the Council to secure the necessary endorsement to avoid delays in the implementation of specific agency PAPs for the Region.
Invited to the special session were Davao Region Congress representatives and select agency regional office heads. Other important matters were also discussed during the special session, including CY 2020 – 2022 major priority projects and programs for Davao Region, Summary of Quick Impact Projects for RTF11-ELCAC priority barangays, and Updates on the NEDA Bill.
Photos by NEDA XI