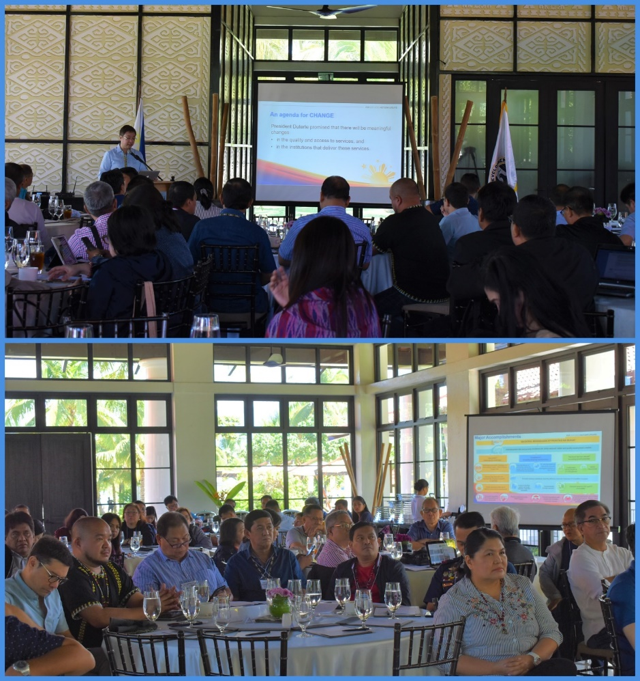 The Regional Development Council (RDC) XI conducted its Strategic Planning Conference on 17 January 2020 at Dusit Thani Lubi Plantation Resort, Mabini, Davao de Oro. The Conference aims to vet on the Davao Regional Development Plan, 2019 – 2022 priority policy agenda and capacity building program for the years 2020 – 2022. Resource persons for the Conference were NEDA Assistant Secretary for Policy and Planning, ASec. Carlos Bernardo O. Abad Santos and DBM Secretary Wendel E. Avisado. ASec. Abad Santos' input focused on the highlights of the Philippine Development Plan, 2017 – 2022 Midterm Update and the alignment of national and sub-national plans. Secretary Wendel Avisado also provided inputs on the guidelines for the FY 2020 releasing of funds and the government Budget Priorities Framework. The Secretary also delivered a message of support to the efforts and initiatives of RDC XI. As the newly-appointed CORDS of Region XI, Secretary Wendel Avisado committed to work closely with the Council and its members to attain sustainable peace and order in the Region.
The Conference's workshops generated the priority policy agenda for all Sectoral Committees and their matching capacity building interventions covering the years of 2020 to 2022. The Regional Development Council XI shall convene for its CY 2020 1st Quarter Full Council Meeting in March 2020.
Visit the RDC XI Facebook Page for more photos from this activity.