Davao Region shall soon be home to a world-class Culture  and Arts Hub, following the Regional Development Council (RDC) XI's manifestation of support for its Master Plan during the Council's virtual conference on September 16, 2020.
The Department of Tourism (DOT) XI proposed for the establishment of the Culture and Arts Hub as a means to promote Philippine culture and values; sustain social cohesion and; boost a culture-based creative economy; as well as, build the people's trust and confidence to enable a whole of society response to and recovery from the pandemic.
Set to rise in Davao City, the Culture and Arts Hub shall feature, among others, a Cultural Village; museums; amphitheater, hotels; convention centers and meeting rooms; heritage park, library and a cultural training institute.  The facility shall be funded through public-private partnerships (PPP), as well as, contributions from national and local governments.
According to DOT XI Regional Director Tanya Rabat-Tan, construction of the facility is targeted to commence in 2022.  Once established, the Davao Region Arts and Culture Hub, which shall adhere to strict sanitary and health protocols, is seen to help revitalize the tourism sector as it is expected to attract both domestic and foreign tourists.  At the same time, this would be a venue for local people, especially the young ones, to be culturally literate, while at the same time fostering deeper appreciation, understanding, and respect for Davao Region's diverse cultural legacy.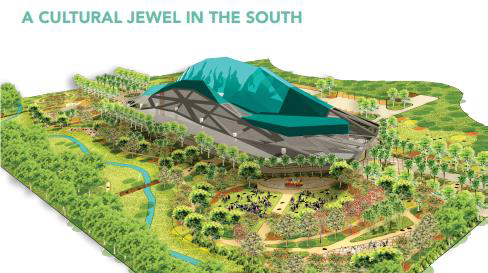 ####
Rowena Dañgo, NEDA XI
Photo by DOT XI