The Regional Development Council (RDC) XI convened for a special meeting on 21 July 2020 via video teleconference to discuss matters on the implementation of the Mindanao Railway Project Tagum-Davao-Digos Segment (MRP-TDD). The MRP-TDD is among the Davao Region's Priority Projects for 2019 – 2022. The PhP 81.69 Billion project was approved by the NEDA Board on 29 November 2019.
Department of Transportation (DOTr) Undersecretary for Railways, USec. Timothy John R Batan, and National Economic and Development Authority (NEDA) Officer-in-Charge for Investment Programming, ASec. Jonathan L. Uy, graced the special meeting as resource persons. Among the highlights was the updated timeline for the implementation of the MRP-TDD in view of the postponed field operations due to the COVID-19 quarantine. Atty. Clipton Solamo of the DOTr MRP Project Management Office reported that the validation of affected parcels in Digos City, Davao City, Panabo City, Carmen, and Tagum City is at 100%, while the Municipality of Sta. Cruz was at 69%. Atty. Solamo further reported that the tagging of structures will be at 100% before the end of July 2020.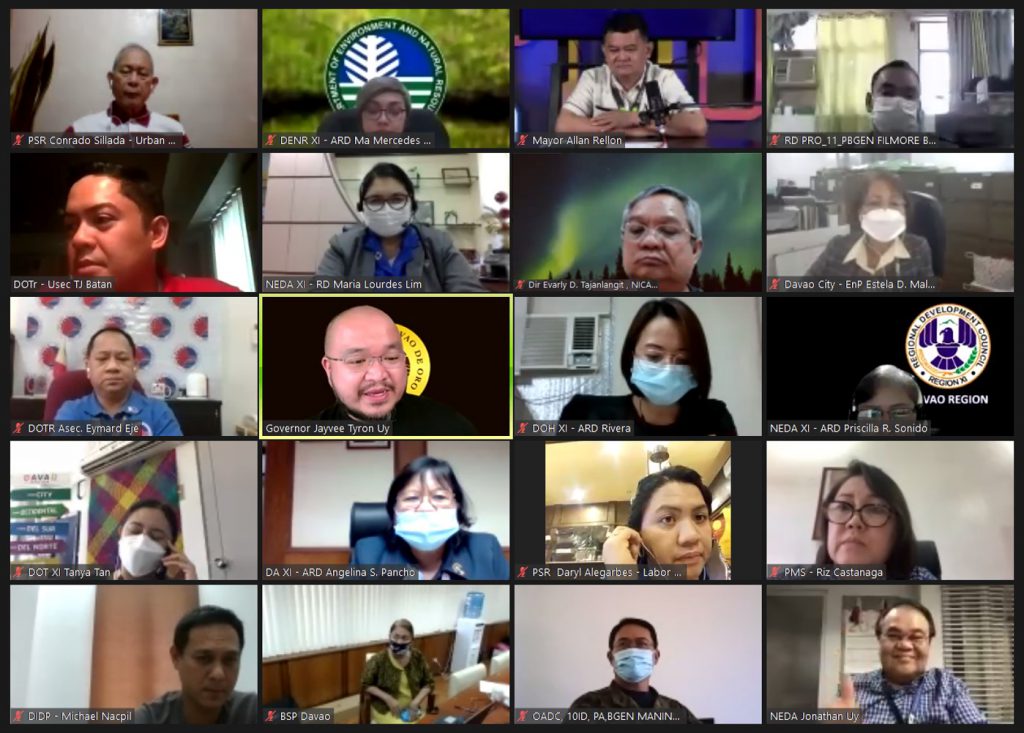 DOTr targeted the commencement of construction for the MRP-TDD by the first quarter of 2021, and committed partial operation of the TDD line by the first quarter of 2022. DOTr and DPWH are currently undertaking a study to resolve the alignment interfaces between the MRP-TDD and the ongoing Davao City Bypass Construction project, which will commence construction in the third quarter of 2020.
The Mindanao Railway Project and its future phases will be further discussed by the NEDA Board Regional Development Committee – Mindanao Area Committee (RDCom-MAC). The RDCom-MAC shall provide the venue for other Mindanao Regional Development Councils to be involved in the prioritization of MRP development in the regions and to subsequently engage other stakeholders.
####
Laurence Gido, NEDA XI
Photo by NEDA XI