(Davao City, 25 September 2023). In line with the celebration of the 2023 RDC Week, the Regional Development Council of Davao Region conducted the #LeTSDaRe Investment Forum as its kick-off activity on September 25, 2023 at the NEDA-RDC XI Center, Km. 7, Bangkal, Davao City and via Zoom platform. The annual celebration is pursuant to Presidential Proclamation No. 1164 signed on 24 February 1998 declaring the fourth week of September every year RDC Week, in commemoration of the creation and establishment of the RDCs as the key structure for regional planning and for integrated local planning and investment programming.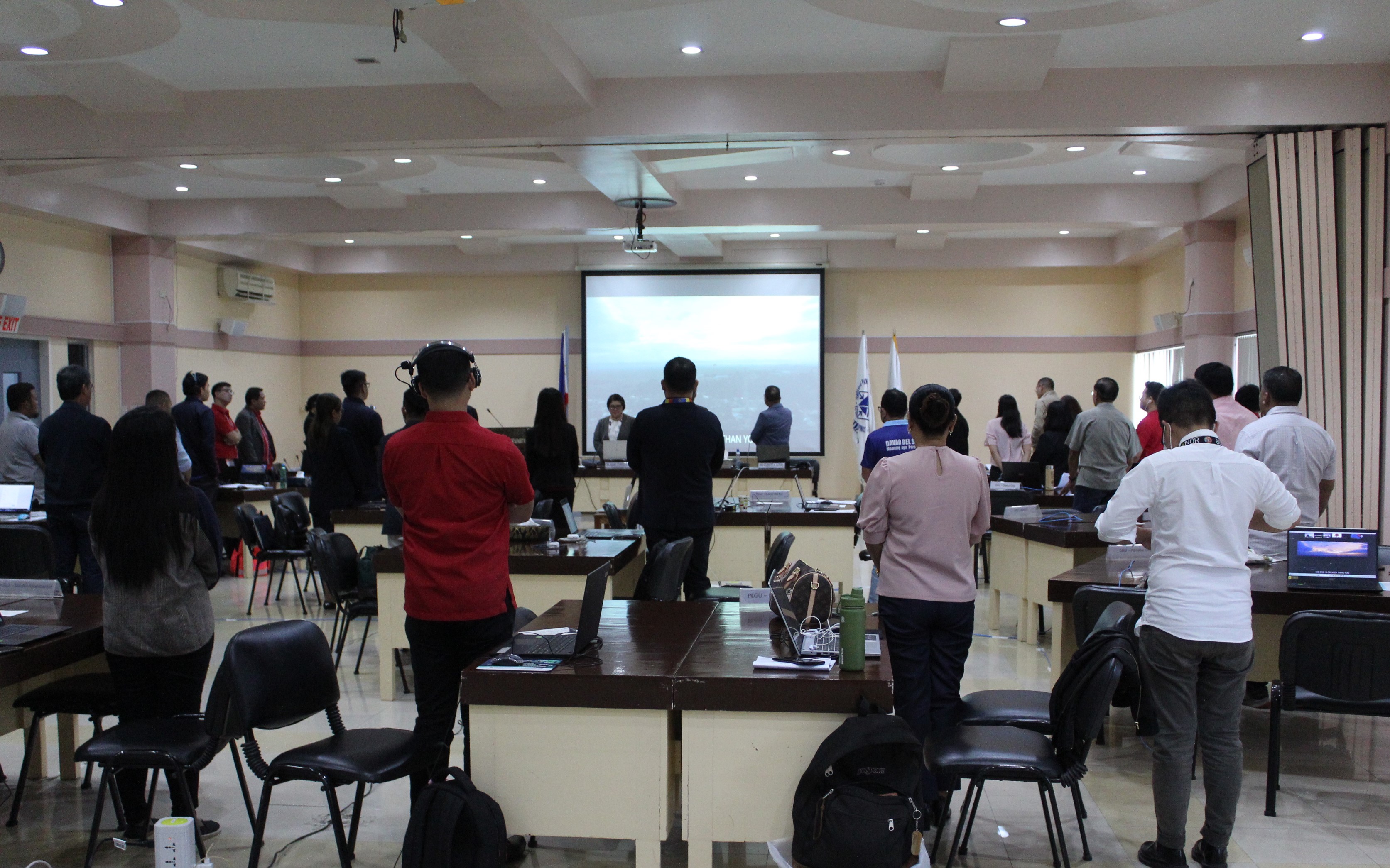 The forum's theme, "Breaking Barriers to Accelerated Investments and Economic Transformation in Davao Region", supported the Davao Regional Development Plan (DRDP) 2023-2028's call to action: #LeTSDaRe (Leading Inclusive Transformation for a Sustainable Davao Region). This is consistent with the overall strategic goal of the DRDP, 2023-2028, which aims for accelerated transformation to a more progressive, broad-based, and strong Davao Region over its six-year Plan implementation period. The forum, also served as a convergence platform for the provinces and cities comprising the Davao Region in the promotion of trade and investments, advancement of research and development, technology, and innovation, enhancement of inter-industry linkages, as well as promotion of competition and improvement of regulatory efficiency regionwide.
The forum gathered around 90 participants including the Honorary Consuls, Dr. Maria Lourdes Monteverde (Consul of Mexico in Davao), Ms. Mary Ann Montemayor (Consul of Hungary in Davao), Mr. Jorge Marquez (Consul of Israel for Mindanao), Mr. Tony Peralta (Consul of Finland for Mindanao), Consul Deddy Faisal Ahmad Salleh (Consul General of Malaysia in Davao), Consul General Zhao Xiuzhen (Consul of China in Davao), and Consul Novita Supit (Consul for Economic Affairs of the Indonesian Consulate in Davao), local government units, regional line agencies, private sector representatives, and business groups, among others.
In his opening message, RDC XI Acting Chairperson PSR Arturo M. Milan shared that Davao Region, having been declared an insurgency-free Region since October last year, all its provinces, cities, and municipalities, not just Davao City, are now ready for an accelerated influx of tourists and large-scale investors anywhere in the Region. He highlighted Davao Region's consistent economic performance as one of the fastest-growing regional economies in the country, with an impressive annual average increase of 7.7 percent from 2016 to 2019, and growing even as high as 8.1% last year, which was higher than its pre-pandemic levels.
The resource speakers discussed the various factors on improving Davao Region's economic prospects even further – with the enabling policies for public-private partnership ventures and continuing initiatives to improve Ease of Doing Business in the Region. Engr. Emerson G. Gerongay of the Board of Investments-Davao Extension Office, shared the key investment areas in the Davao Region, as well as the Strategic Investment Priority Plan (SIPP), the country's investment plan, containing the list of priority activities for investment promotion and facilitation and supported through fiscal and non-fiscal incentives as provided in R.A. 11534, otherwise known as Corporate Recovery and Tax Incentives for Enterprises (CREATE) Act.
Ms. Kristina Azela B. Diza of the Philippine Public-Private Partnership Center, discussed the existing portfolio and prospects for Public-Private Partnership Projects in Davao Region. In her presentation, she emphasized the importance of the PPP as one of the infrastructure delivery mechanisms in the country which contributes to economic growth and resiliency.
Atty. Lord Anthony A. Pusod of the Anti-Red Tape Authority (ARTA) Eastern Mindanao talked about Ease of Doing Business (EODB) Initiatives in Davao Region, as well as ARTA's programs and services. He underscored that ARTA performs an empowering or enabling function that facilitates streamlining, reengineering, improving regulatory management systems, and capacitating stakeholders. ARTA also provides an enforcement function that enables it to carry out investigations, set up entrapment operations, file cases, and penalize erring government officials who violate RA 11032 also known as the Ease of Doing Business and Efficient Government Service Delivery Act of 2018.
Mr. Christopher M. Camba, First Vice President of Aboitiz InfraCapital, Inc. discussed the company's ongoing initiatives to promote and improve the Ease of Doing Business among the LGUs. He shared the Abotiz flagship economic zone, LIMA Estate, the largest and only BERDE-District Certified industrial-anchored mixed-use estate in the Philippines, considered to be the number one selling and largest privately-owned industrial park in the country. The said economic zone became the center for commerce in Lipa-Malvar, Batangas, generating employment and diversifying the economy. Mr. Camba also highlighted Aboitiz's partnership with the ARTA and the DICT, through its streamlining program, Pinas Bilis, and its endeavors to work with the national government agencies and the LGUs to drive "Quick, Responsive, and Citizen-Centric Government Service," and digitize and streamline their processes.
The participating LGUs also showcased their EODB initiatives along their priority investment areas through looping videos and/or canned presentation materials during the forum's breakout sessions to entice investors to consider the LGUs as their investment prospect/destination.
A Post-Activity Meeting was led by the RDC XI Vice Chairperson and NEDA XI Regional Director Maria Lourdes D. Lim, CESO II with the LGU's Investment Promotions Officers and the regional line agencies to agree on ways forward of the newly established Sub-Committee on Regional Investment Promotions under the Economic Development Committee of the RDC XI.