Davao Congressional representatives are pushing for higher budget allocation in 2020 and the creation of a Metro Davao Development Authority during the CY 2019 Regional Development Council (RDC) XI Advisory Committee (AdCom) Meeting on October 25, 2019 at the Park Inn by Radisson Hotel, Davao City.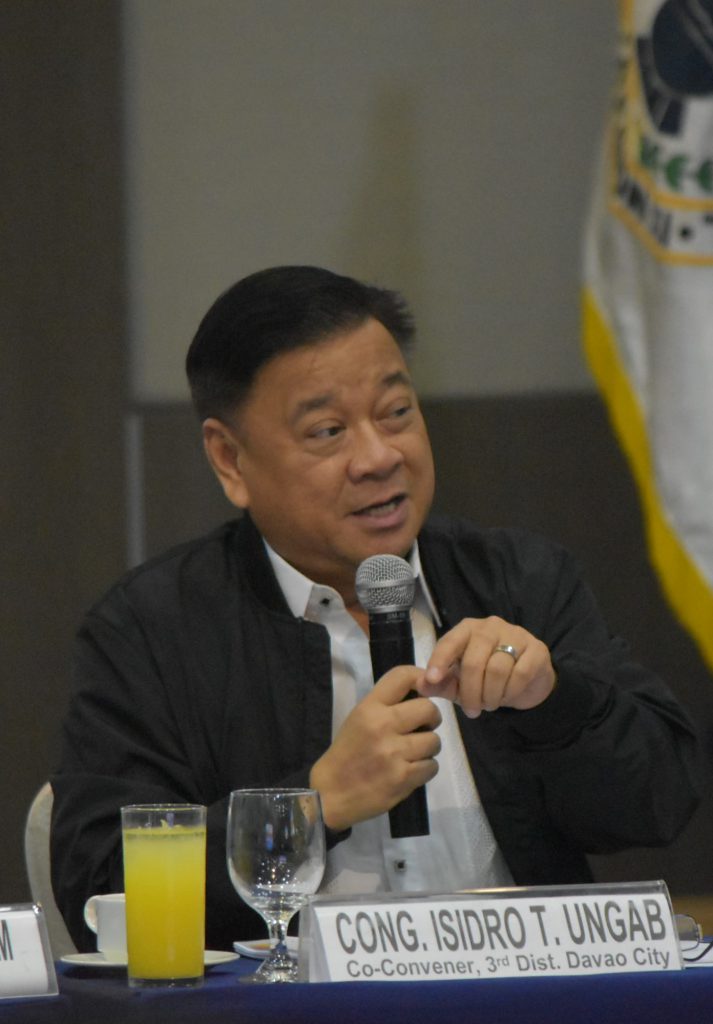 The Congresspersons manifested their support to increase Davao Region's budget allocation to ensure the timely completion of major programs and projects under the current administration. The RDC XI-endorsed budget proposal for 45 agencies totaled PhP 202.8 billion. The Infrastructure Sector Agencies (DOTr XI, DPWH XI, etc.) and Social Sector Agencies (DepEd XI, DOH XI, SPMC etc.) were allocated 47% and 43% of the FY 2020 Budget Proposal, respectively. The remaining 6% and 4% were allocated to Development Administration Sector Agencies (DILG XI, PNP XI, etc.) and Economic Sector Agencies (DA XI, DENR XI, DOST XI, etc.), respectively.
With the sustained economic growth of Davao Region, the committee further manifested the possibility of establishing a Metropolitan Davao Development Authority. The proposed entity will institutionalize the current role of the Metropolitan Davao Development Coordinating Committee (MDDCC), a special committee under the RDC XI. The MDDCC works on inter-LGU joint effort that include among others: (1) land use planning; (2) tourism promotion and management; (3) Davao Gulf coastal resource management; and, (4) joint service delivery for urban facilities and services.
The AdCom meeting was attended by Davao Region's Congressional representatives, the RDC XI Executive Committee members, and resource persons coming from the Central and Region XI offices of national government agencies. Amongst the notable resource persons were Sec. Allen Capuyan of the National Commission on Indigenous Peoples (NCIP), ASec. Maria Sheilah G. Napalang of the Dept. of Transportation (DOTr), USec. Nelson J. Estares from the Office of the President, MGen. Jose C. Faustino, Jr. of the Philippine Army 10th Infantry Division, and, newly appointed Regional Director PBGen. Filmore B. Escobal of PNP XI. RDC XI Interim Chairperson and NEDA XI Director Maria Lourdes D. Lim served as the meeting's Convener while Congressman Isidro T. Ungab, 3rd District Representative of Davao City and Chair of the House Committee on Appropriations, served as the meeting's Co-Convener.
The Midterm Update of the Davao Regional Development Plan (DRDP) 2017 – 2022 was presented to the committee, highlighting the RDC XI-endorsed flagship programs and projects, the RDC XI-endorsed FY 2020 budget, and priority legislative agenda for Region XI. The legislative agenda included support for the passage of the National Land Use Act (NaLUA) and Real Property Valuation Assessment Reform Act, the creation of additional second and first level courts, and creation of the Department of Water Resources Management.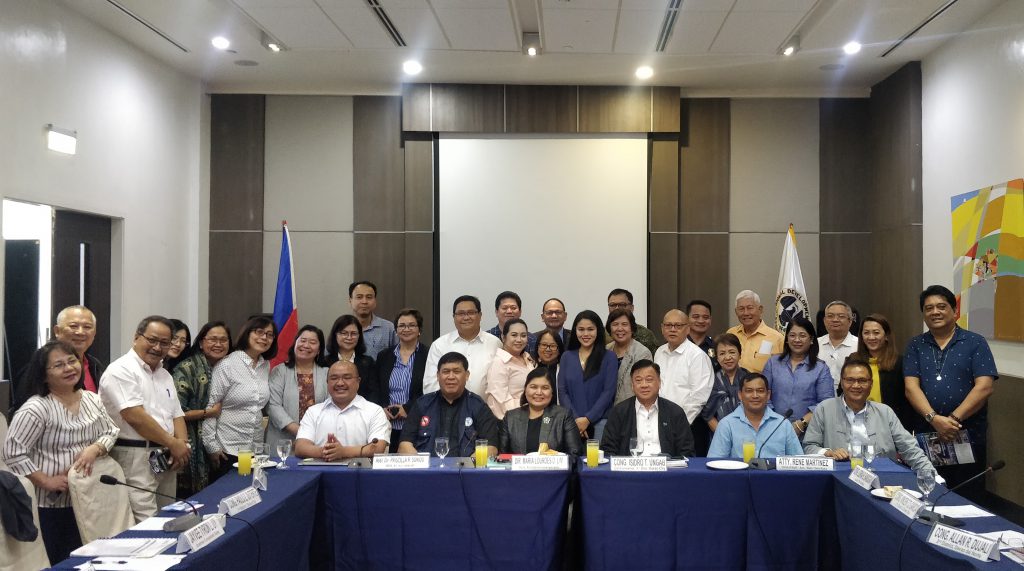 Congress representatives and the RDC XI Executive Committee constitutes the Advisory Committee. The Committee meets yearly to engage the Congresspersons on the development efforts and legislative agenda of the region under the Regional Development Plan 2017 – 2022, as well as the status of government programs and projects.